What is the best workout shoe to help you leap, lift and squat your way to fitness? The best workout shoes provide support for lifting weights and a good grip for HIIT (high intensity interval training) workouts. Safety is so important when heavy weights are over your head or you are laterally jumping in a fitness class. You need THE BEST workout shoes to give you this support for these types of workouts.
Cross trainers (workout trainers) blends the elements of a weightlifting shoe (flat sole, sturdy heel) with the performance of a great running shoe. It's also important to keep in mind that manufacturers will tell you which workouts their shoes are best suited for, but it also doesn't mean they can't be suited for other purposes.
The essential criteria I have looked for in a good cross-trainer over the years are comfort, padding, ergonomics, design, performance and aesthetics. Of course we want to look fashionable in our workout sneakers as well!
It is extremely important to remember that comfort plays a huge part in your sneaker selection. What may be comfortable to one person, may not be to someone else. What are my absolute faves? Nike Metcons for the win!
The newest Metcons you can find are the "Nike Metcon 7". This shoe features Nike's most resilient foam, which make the shoe great for sprinting or just general cardio. While this isn't a running shoe, you CAN use it for running! The thick rubber sole provides stable footing, which is ideal for Olympic lifts. There are also grooves at the front of the sole which allow the sneaker to bend. The tongue also has a lock tab where you can hide the laces away!
Of course a nice selection of Nike sneakers can be found on Nike's website https://www.nike.com However, if you are looking to save a bit of money and are ok with getting a slightly older Metcon, here's a link (ad) to a great sneaker below (click on image or link):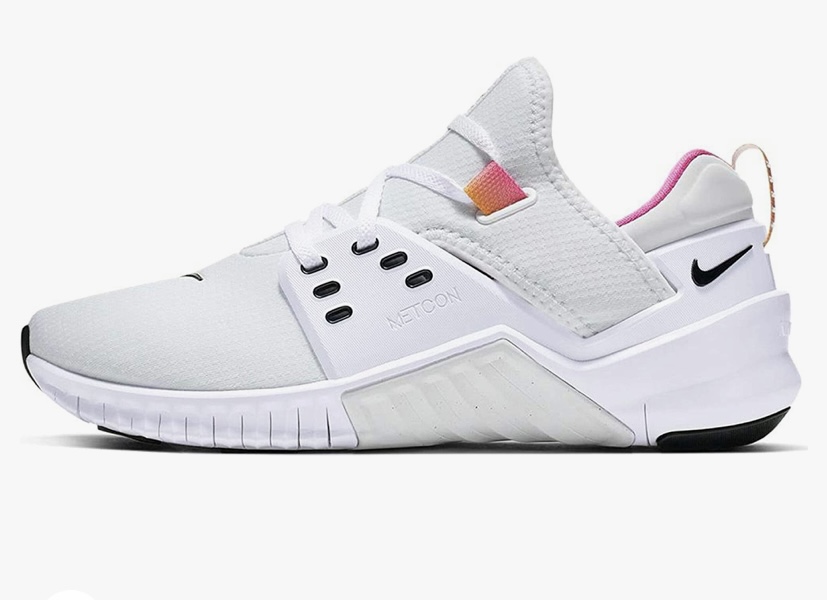 DISCLOSURE: This post contains affiliate links. This means, at no extra cost to you, we make a small commission if you purchase a product through these links. As an Amazon Associate I earn from qualifying purchases. This helps support CGM Fitness. Thank you!