Why should you wear Pilates socks, when going barefoot/wearing shoes has worked fine for Pilates and Barre?
First off, wearing sneakers is not the way to go. It causes flooring and equipment to get scuffed up! More importantly, your toes are contained in the structure of the shoe. The movements of Pilates and Barre call for specific articulation and flexibility of the feet. For example, releves in barre are executed much more efficiently sans shoes.
So why not just go barefoot? If you take barre classes (especially movement based ones like mine), sweating tends to happen. Your feet and toes may no longer have that grip on the floor and/or equipment, which can cause you to slip and lose your form. Also, why be in contact with dirt and germs? Pilates/Barre socks are the way to go!
Another great aspect of these socks are the grips! Most have a number of silicon pads on the bottom, which will keep your feet from sliding and slipping as you move about. This will encourage you to spend time on your exercise and less time worrying about staying upright!
As silly as it may sound, Pilates/Barre socks can also get you into the right headspace! How do you feel when you slip on yoga pants and a matching sports bra? Like a million bucks, right? Wearing these socks can help prepare your body and mind to enter into a more focused state while you center your body!
Grip socks not only keep you safe, but they are a stylish piece of fitness gear to own! They will also keep your feet warm on cold days/air conditioned rooms. So which are the best types of barre socks to get?
I highly suggest the "Alo Yoga" Pivot Barre Sock. They come in a variety of colors and are priced at about $24 per pair. They are ideal for studio classes and feature no-slip grips , cushioning-soles, and fit-perfecting elastic straps. This will keep you comfortable in every workout. They come in a variety of sizes and can machine wash + tumble dry on low. Here is a link to get yours (click on picture):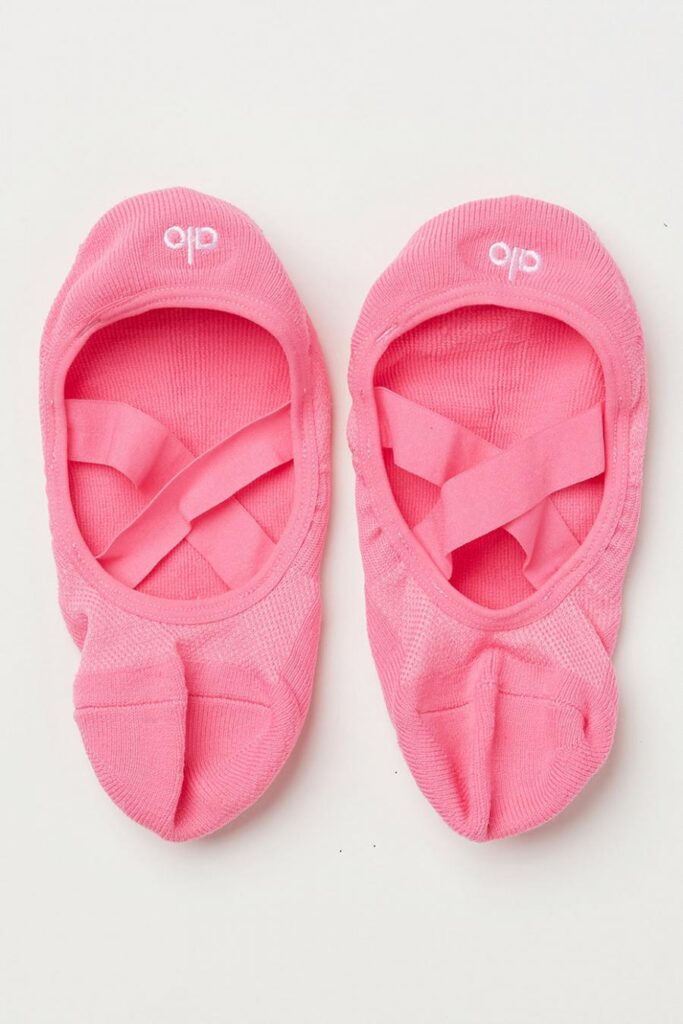 Want a different option that is not as pricey, but still great? Try this Amazon alternative (click on picture):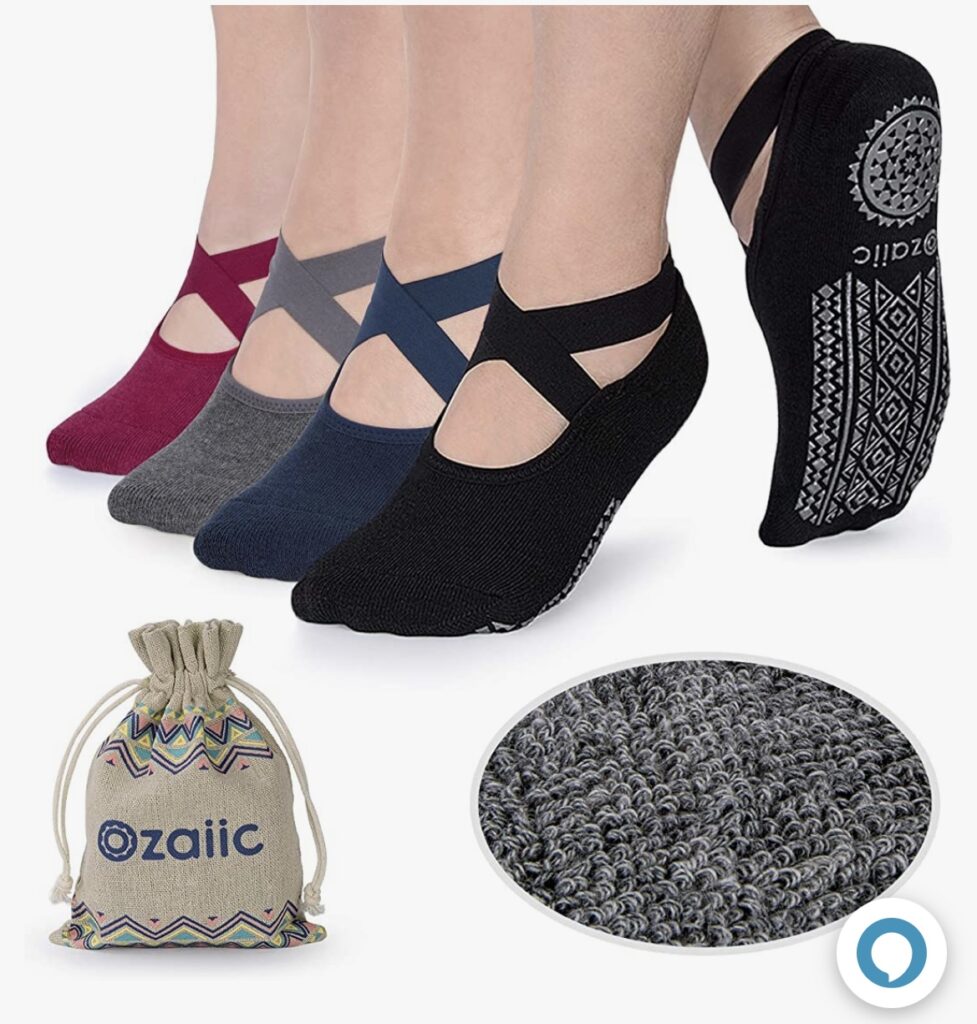 DISCLOSURE: This post contains affiliate links. This means, at no extra cost to you, we make a small commission if you purchase a product through these links. As an Amazon Associate I earn from qualifying purchases. This helps support CGM Fitness. Thank you!